Natural, chemical free cleaning
Cleaning Products that really work!
Join the OurEco Clean Revolution
Here at OurEco Clean, we have developed cleaning products from plant-based materials that are friendly to you and the planet.
Best Selling Products
A selection of your OurEco favourites.  Clean safely with our range of effective cleaning products made from food grade ingredients.
Our Purpose
Health matters. We care about people, animals and the planet we share.
Our EcoClean promotes a healthy environment & sustainable planet using Mother Nature's gifts. We are continuously innovating to bring you products that are safe, natural and effective.
We want to work with you to create toxic free homes and workplaces, that in turn help to remove harsh chemicals from our waterways and protect our environment and wildlife.
#iquitchemicals® #poweredbynature®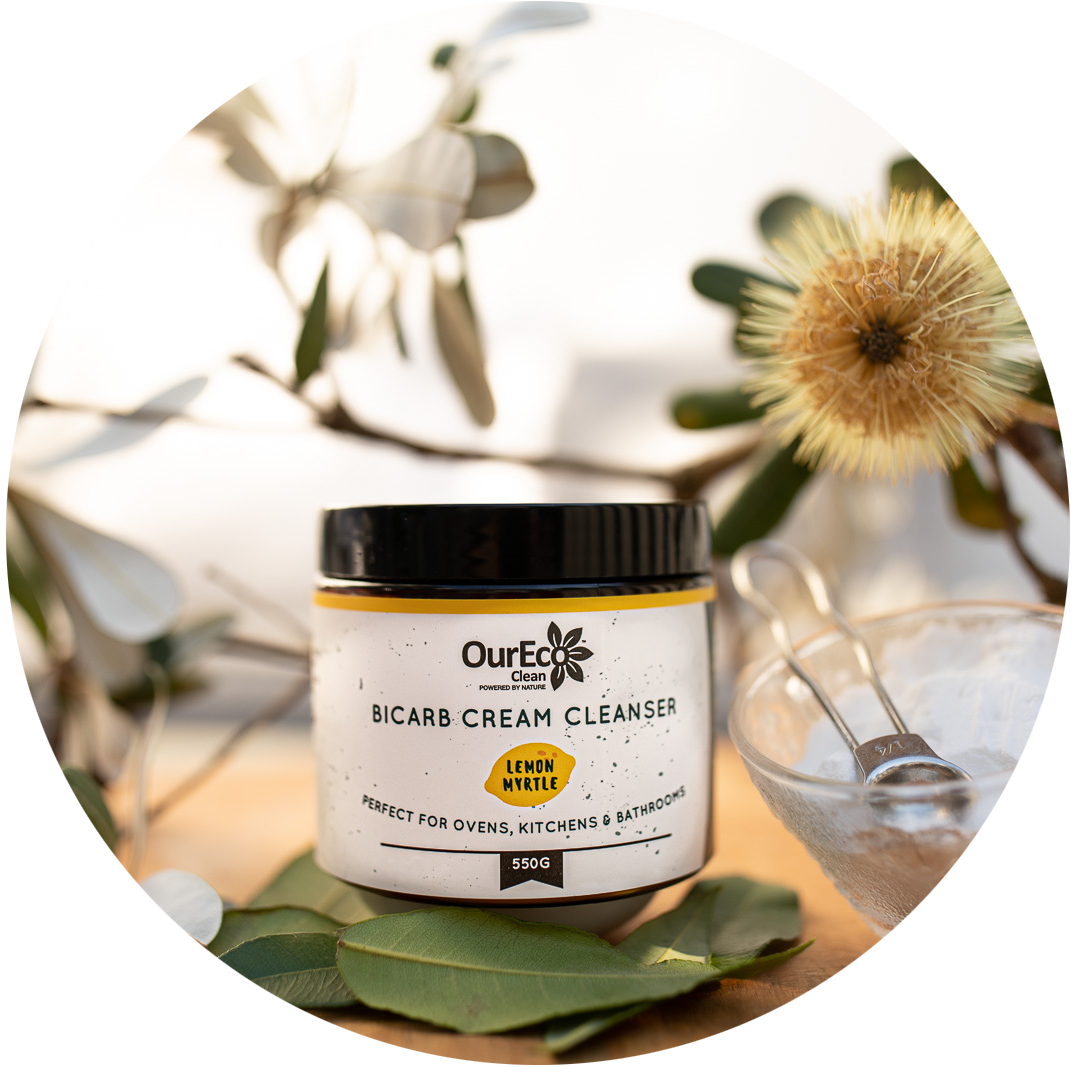 Our Signature Bicarb Cleaning Paste
Lemon Myrtle – Clean naturally with the power of Bicarb and "Lemon Myrtle" essential oil.
OurEco Clean Cream Cleaning Paste is great in the bathroom, kitchen and laundry. It makes stainless sinks shine, tiles sparkle and removes soap scum from shower screens. It is brilliant on kitchen cupboard laminate doors too.
Introduction from Founder, Kym
OurEco Clean creates natural, simple, fragrant and mood lifting cleaning products that are safer for you and the environment.  They are blended in a custom designed bottle that dispenses the product in just the right amount for you to clean quickly and effectively.
Receive

our latest offers
Join the OurEco Cleaning Revolution and be the first to receive information about new products, cleaning tips and updates.






@ourecoclean
CONNECT ON INSTAGRAM
#iquitchemicals®
#poweredbynature®
Join the cleaning revolution and eliminate harsh toxic chemicals from your home and workplace.